Holiday accommodation – luxury self catering serviced apartments
Welcome to Harrogate's leading Serviced Apartment Company.
Harrogate Serviced Apartments have been awarded by Visit Britain for the 6th year, 4 Star & 4 Star Gold accommodation for holiday or business guests.
All our apartments are fully furnished and equipped for everything you would need while away from home. This is the perfect Hotel alternative and self-catering at its best.
You can choose from a collection of stylish accommodation from one to four bed apartments, all individually designed with luxury furnishings and all situated in the centre of Harrogate.
If you are visiting Harrogate for a holiday, relocation or local house move, we can accommodate you for short or long term lets. For Exhibition or Conference users, the Harrogate International Conference Centre is close by.
For the traveller who prefers boutique style self-catering accommodation we can help you to enjoy the luxury you deserve, the comfort and space of a fully equipped apartment rather than a Hotel room.
The minimum stay is 3 nights but we do have availability from time to time for one and two night stays, so please call us to find out more.
A treat from us to you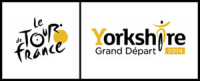 Sign up for select offers